TRADE AXE & TOMAHAWK COLLECTORS ASSOCIATION.
|
home




PAGE TEN

From Howard in Indiana comes more of the stuff we all know and love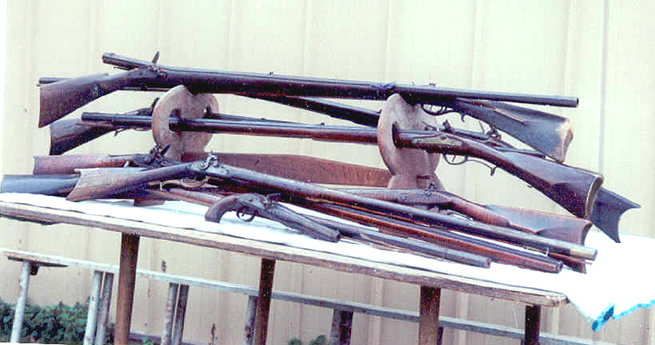 This was collected in about 1970 and came from an old Iowa collection that Gary Litherland
bought into. I got it from Gary after he took out what he wanted to keep.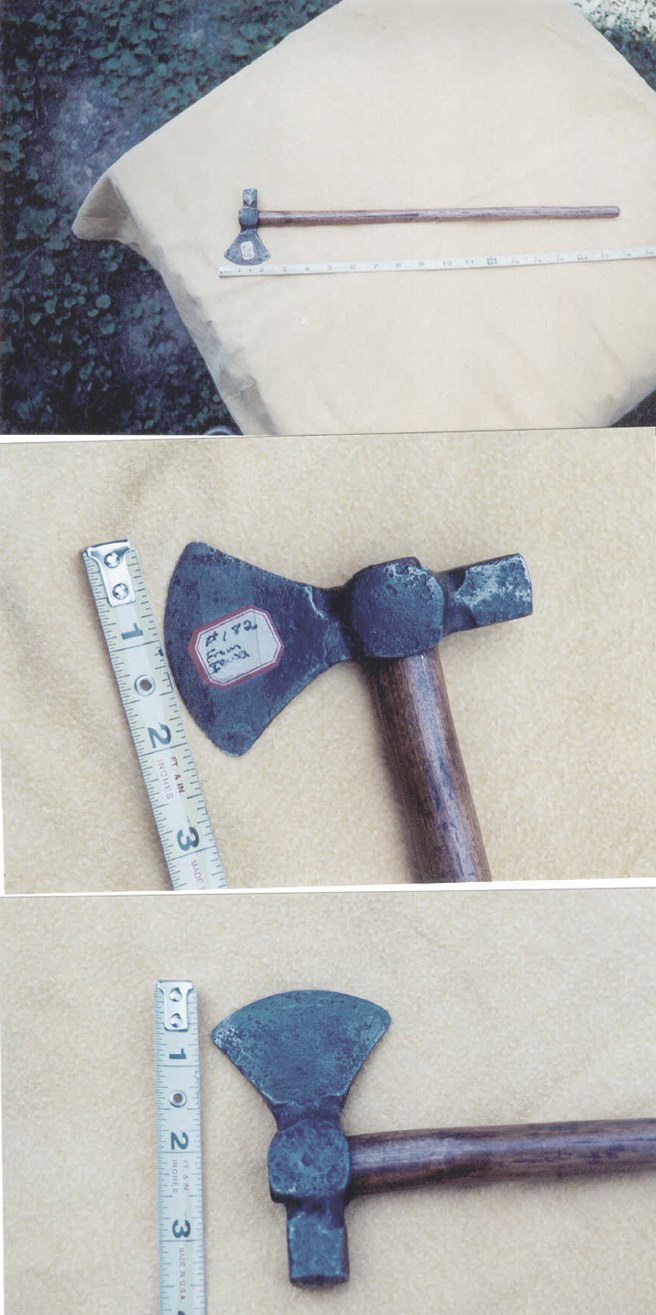 Antler and bone powder measures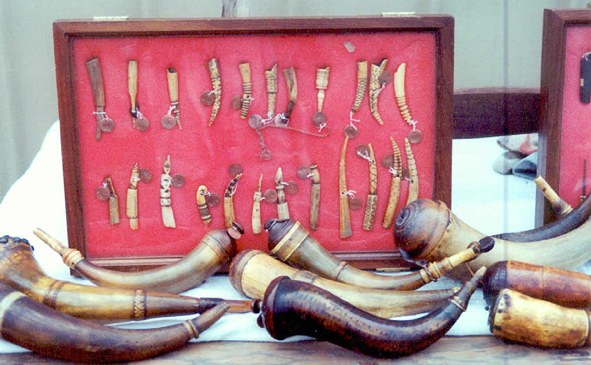 Iron measures, ramrod jags, and turkey calls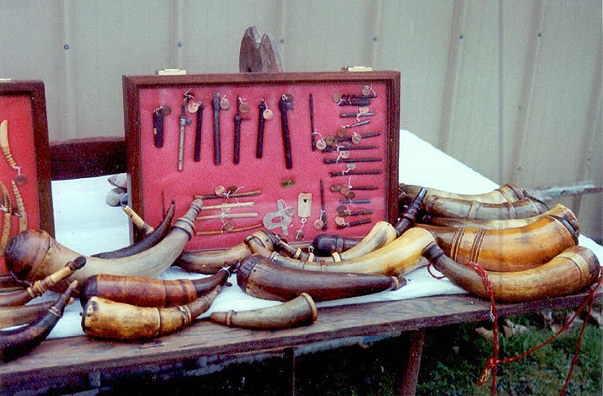 From Bowling Green Indiana collected from the Indian village off the Eel River village.
This was given to Glenn Orman in about 1920 or a little before from a neighbor of his who
received this as a gift in about 1860 from another neighbor as a young man. It was given
to me by Glenn Orman before he died in 1989. Glen was past 80 years old then.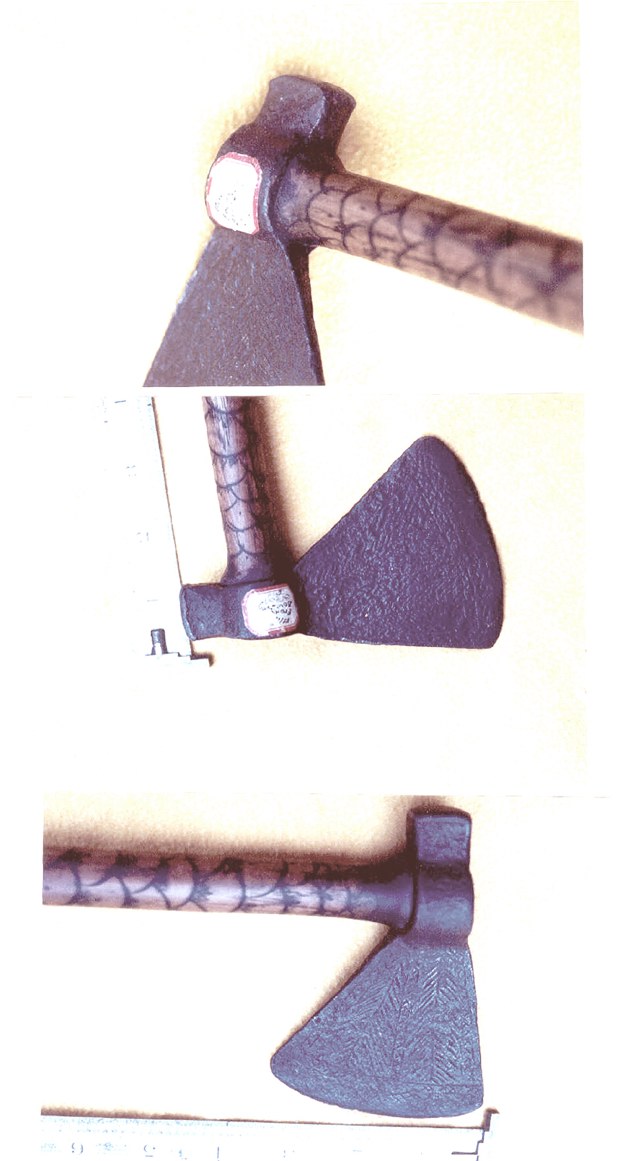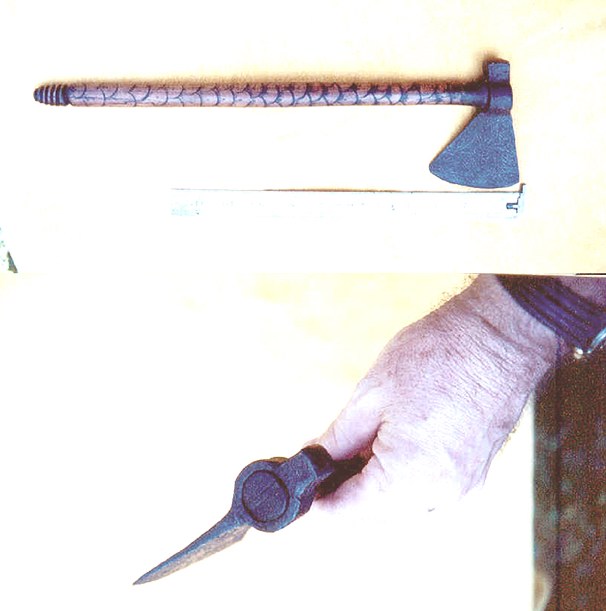 This came from another collecter from Tenn. back in 1982.
Came from the Ft. Lauden site from years ago.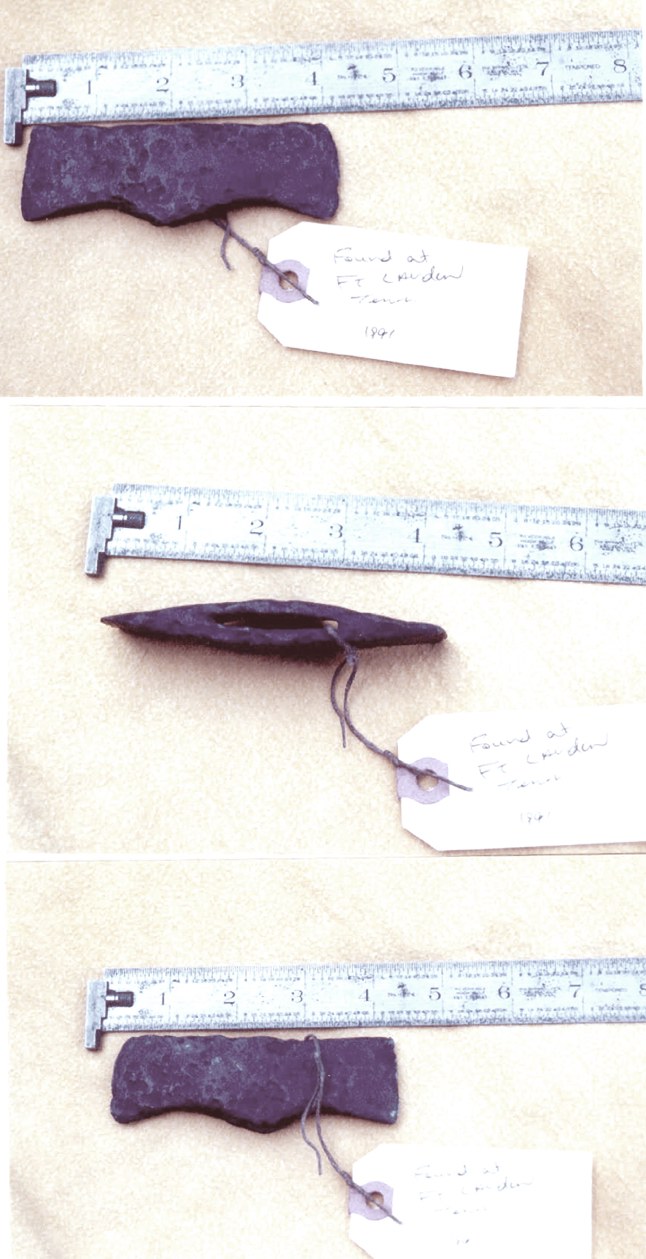 This was found by me in 1976 in the town of Greencastle, Ind. on Spring Street using a
metal detector as the dept. of water works had the street dug up for a water main. This
is the only thing that I found that day that wasn't a pop tab or coin. Putnam
County.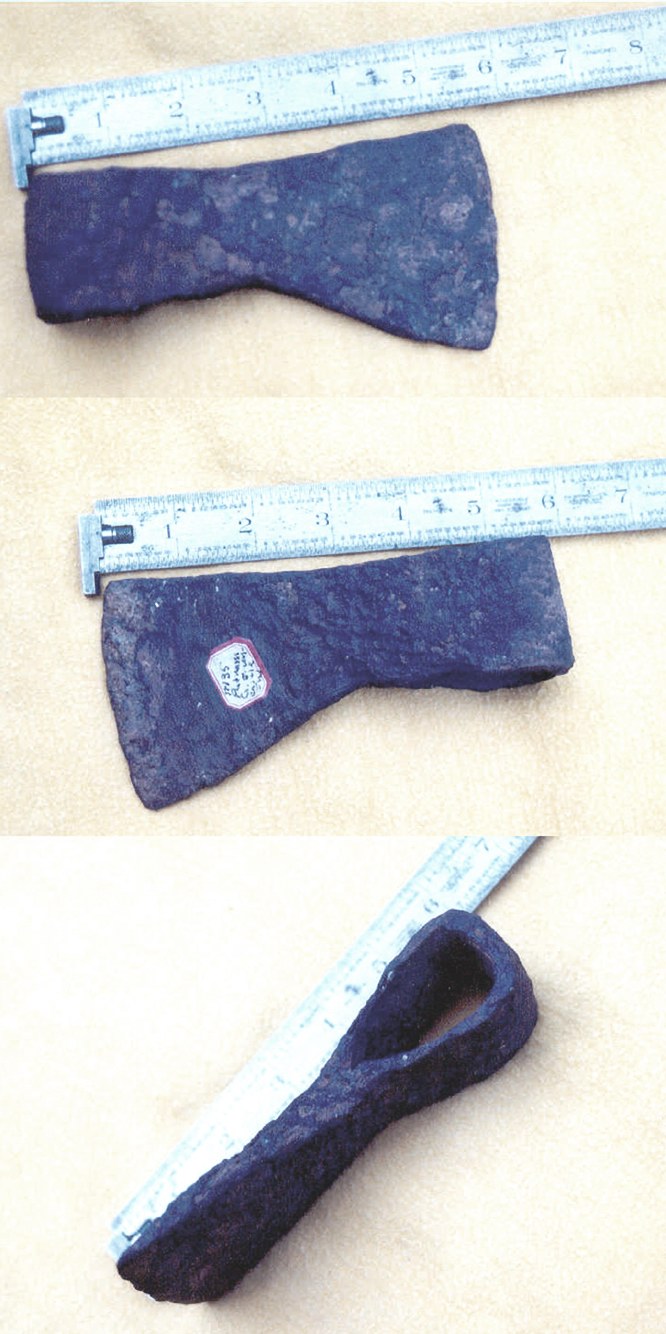 Here is a belt axe with scabard that came
from an old Kentucky collection.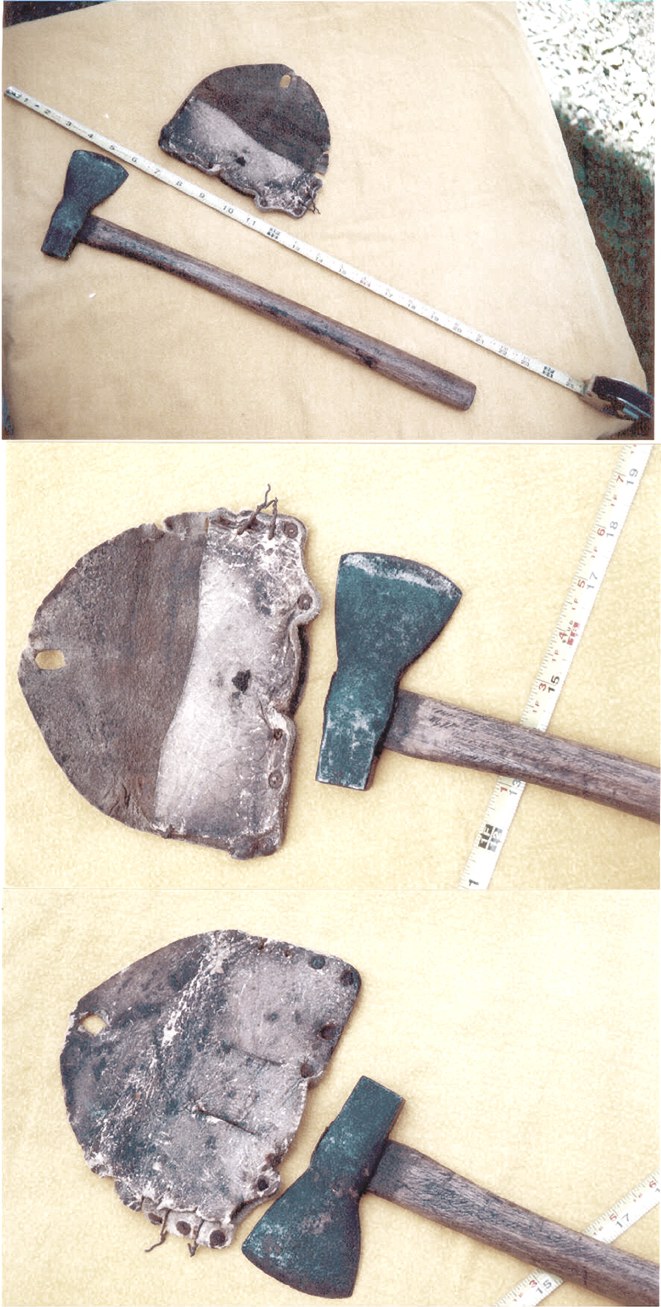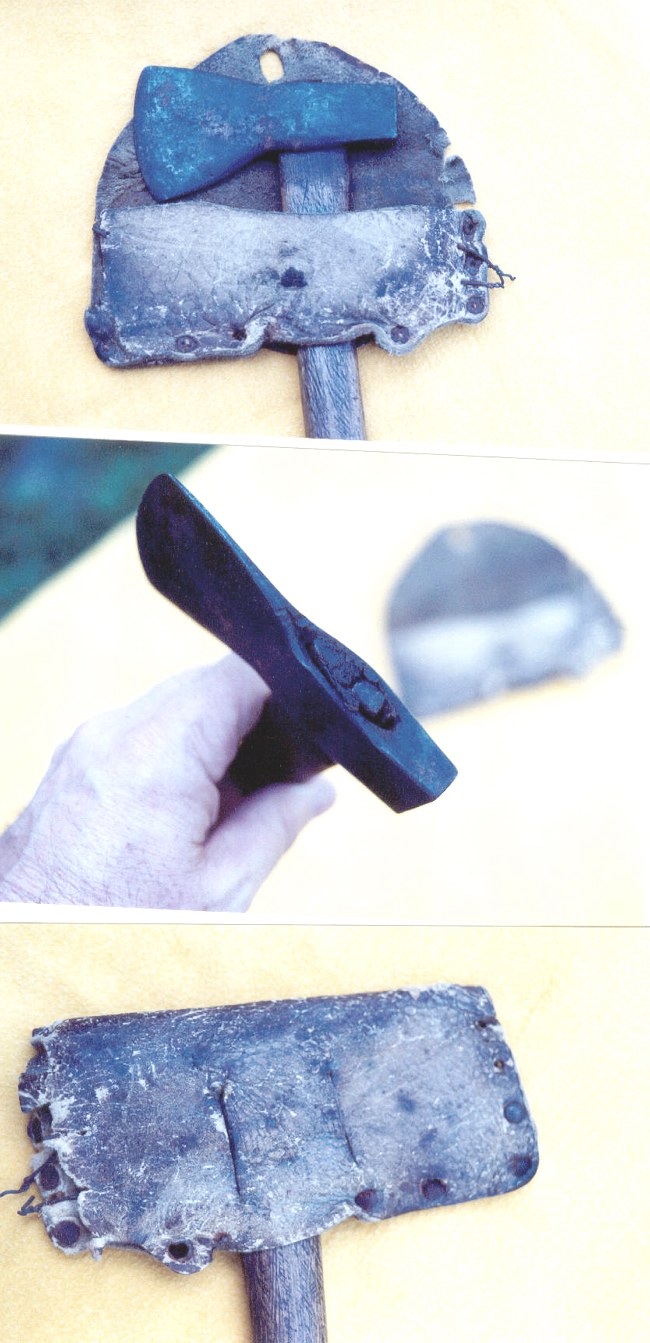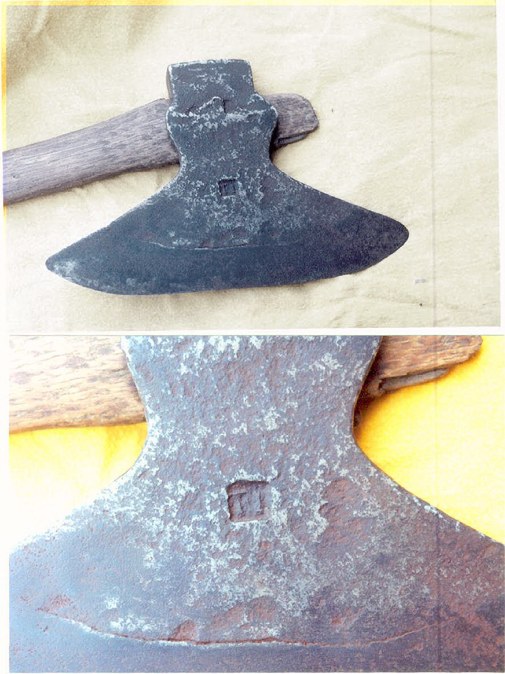 Thanks Howard.
Next page