TRADE AXE & TOMAHAWK COLLECTORS ASSOCIATION.

|
home




PAGE ONE

More of Warren's fine collection

These are Warren M's halberd axes, and wow, they are classics
Halberd axes were among the earliest "tomahawks" in the Americas
and are extremely rare on auction sites like ebay. These are, in my opinion
truly museum quality and it is a privilege to have um on the TATCA site
Thanks again Warren.
Truly a museum piece
Halberd tomahawk with screw off head. Orig. haft and orig.
iron cone tip or grounding iron. 14 1/4" long, head is 6"
wide, blade is 2 7/8" wide.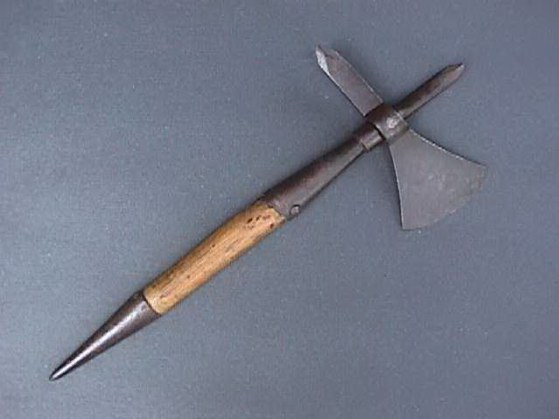 All iron halberd ax. 13" long, 5 3/4" wide 3 3/8" wide blade.
Diamond shaped spike tip and spear tip. Pointed handle tip
with a swell about a quarter of the way up from the point.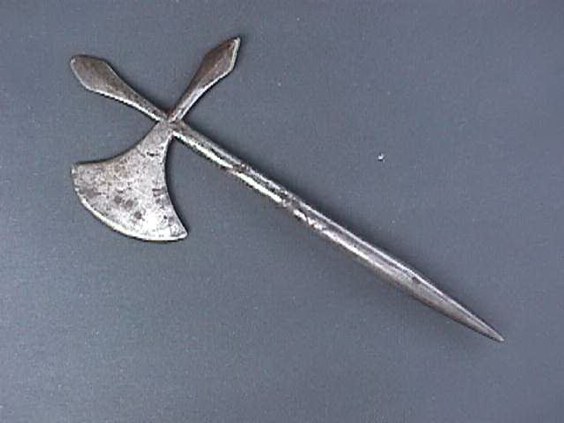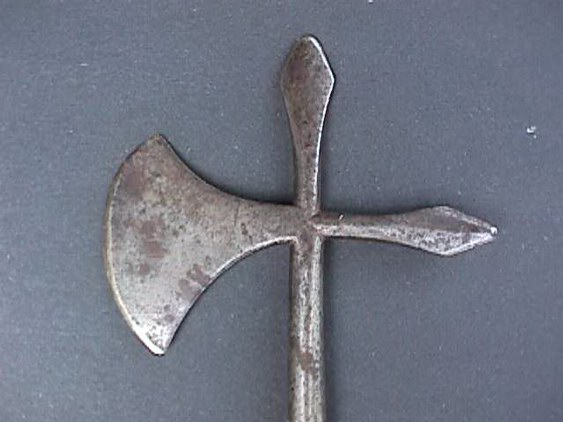 Halberd tomahawk. All iron construction. 13 5/8" long, 6 3/8"
from blade to spike, 3 3/4" wide blade. All points / edges
sharpened, made for throwing. Identical to # 55 in Peterson's .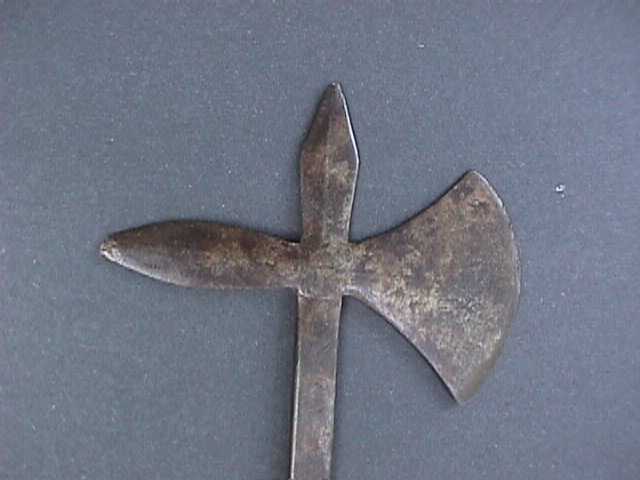 Trade halberd / tomahawk. Sheet iron apx. 3/16" thick.
Measures 13" long, 7" from blade to spike end and
a 5 3/4" wide blade.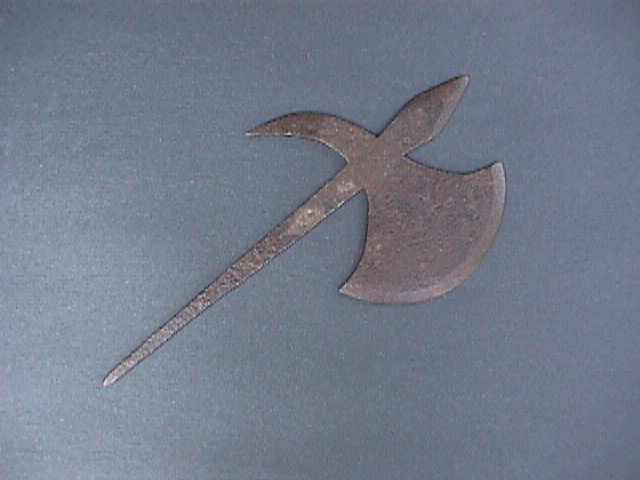 Halberd ax with orig. ash haft. 19" overall, head
is 5 3/4" x 2". Spear blade is 1 1/2" high. The spike is
sharpened on the bottom side.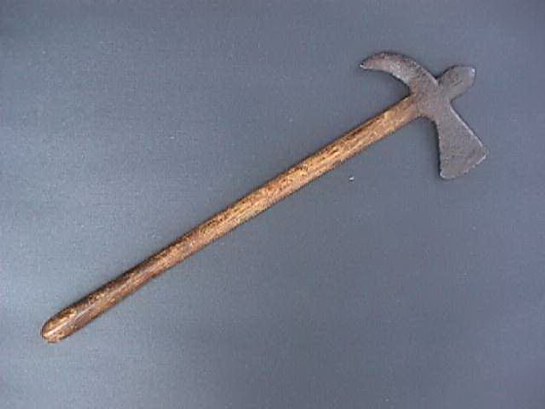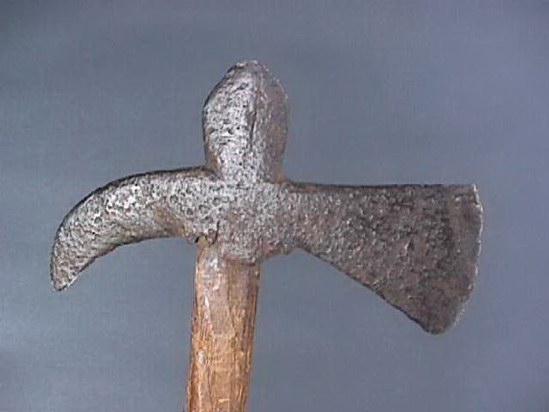 Other nice halberd

A spike ax found in NY.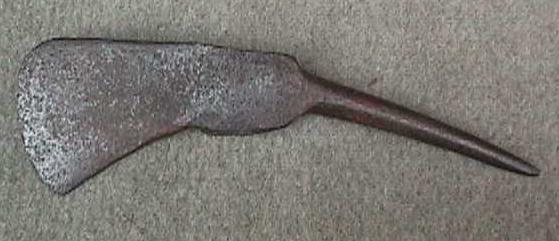 A spike axe with a broad arrow mark
9 1/2" long with a 15/16" wide blade.

A hammer poll with pipe ax type moulding.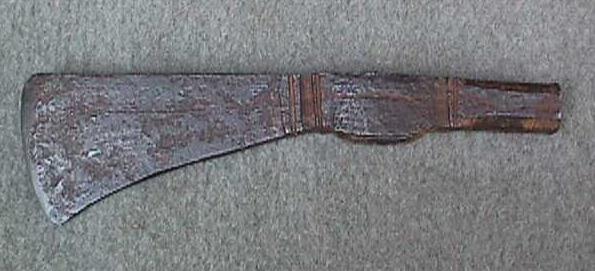 A great early spike with the top edge of the spike sharpened.
This axe was found in a rock shelter over looking the Hochstetler
farmstead in Berks Co., Pa. the scene of a massacre in 1757.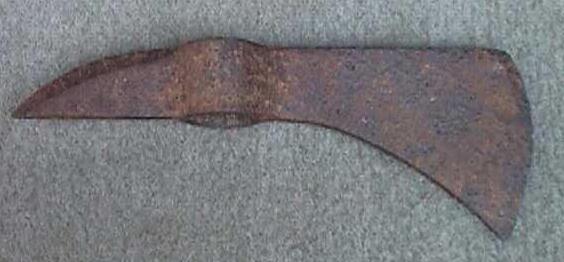 MORE PICS OF SOME VERY INTERESTING PSEUDO

HALBERDS & SPIKE AXES WITH METAL HAFTS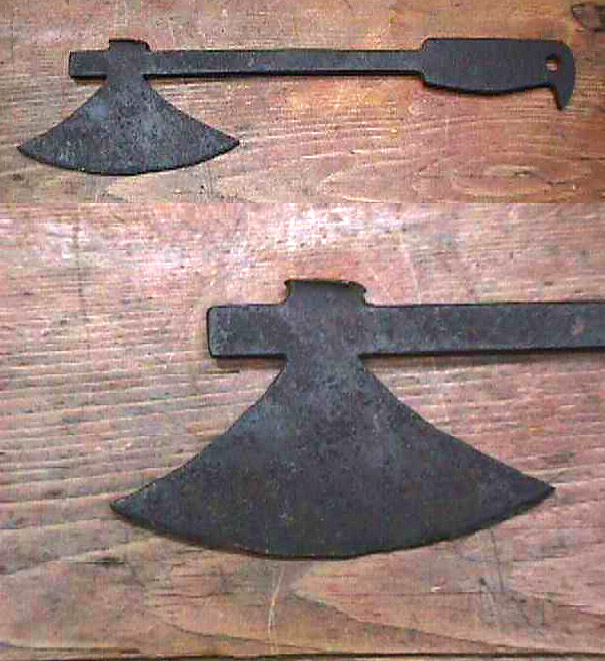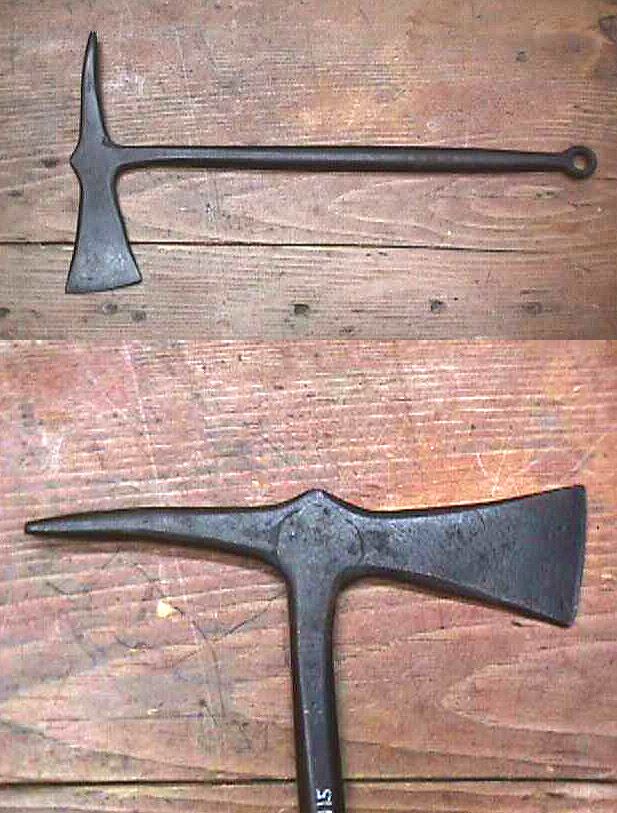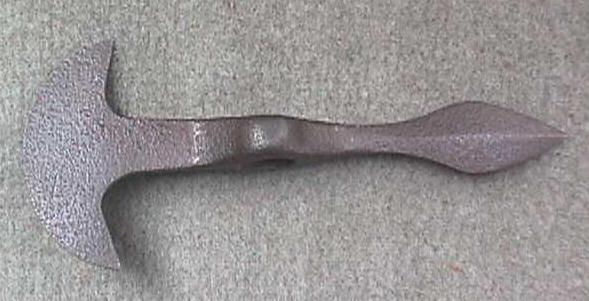 A couple of Warren's new ones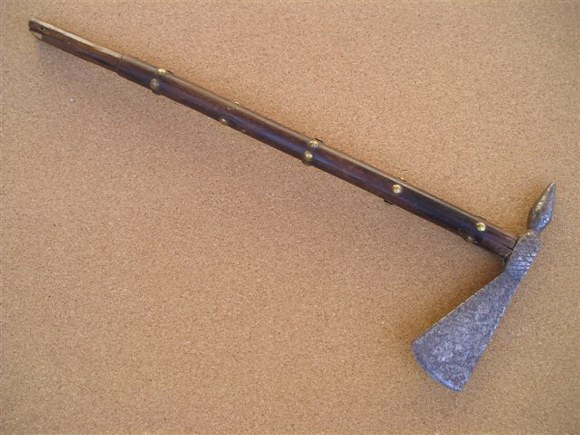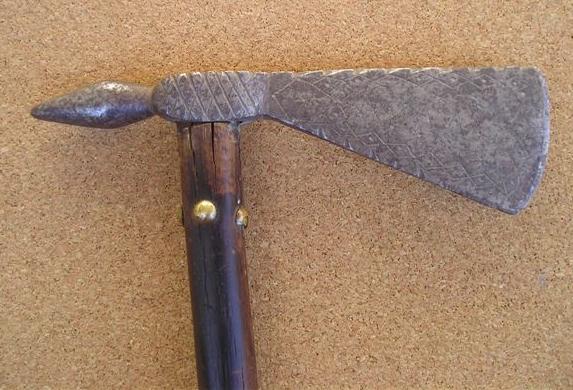 Back to the top
Next page