TRADE AXE & TOMAHAWK COLLECTORS ASSOCIATION.
|
home

back to
MY humble COLLECTION




SOME OF MY FOUND TX FLINT

The first and third group were found in and around the Dallas area, most in sand & gravel pits

"All artifacts on this page were illegally stripmined off of private land without the owners permission ha ha just kidding just seeing if yor paying attention."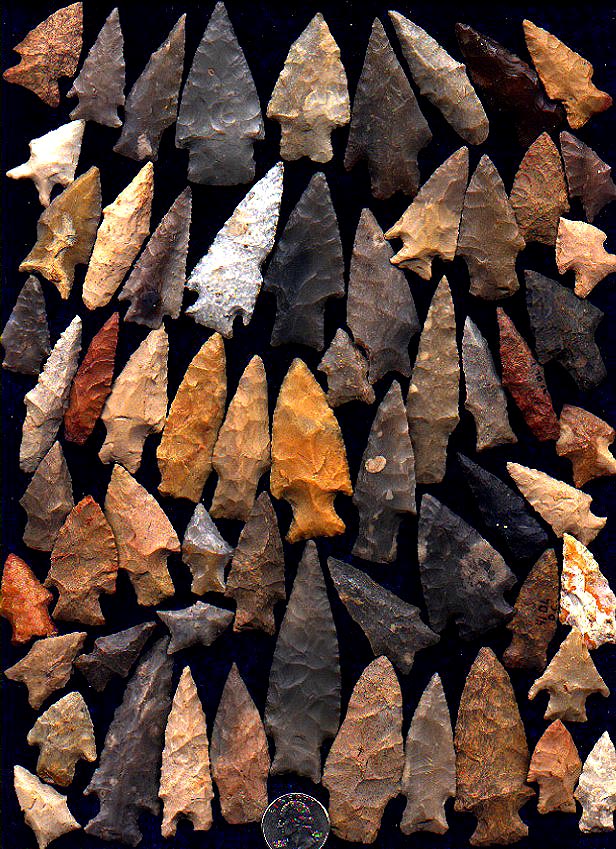 This second group are my paleo points , the bulk of which also came from sand pits,

with a few from gravel bars in rivers and a couple surface collected in west Texas.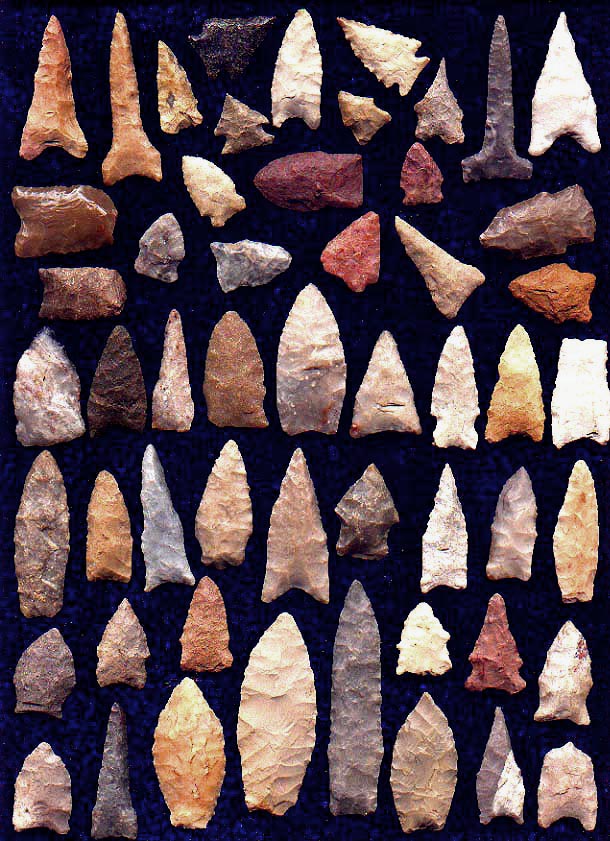 Yellowish/orange Agate Basin point above (bottom row, third from the left) in situ
on the desert hardpan less then a mile or so from the Rio Grand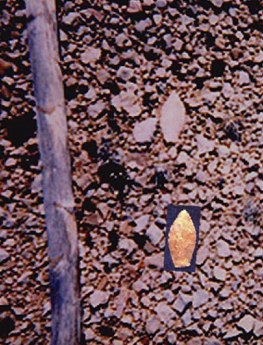 More Dallas area "pit points"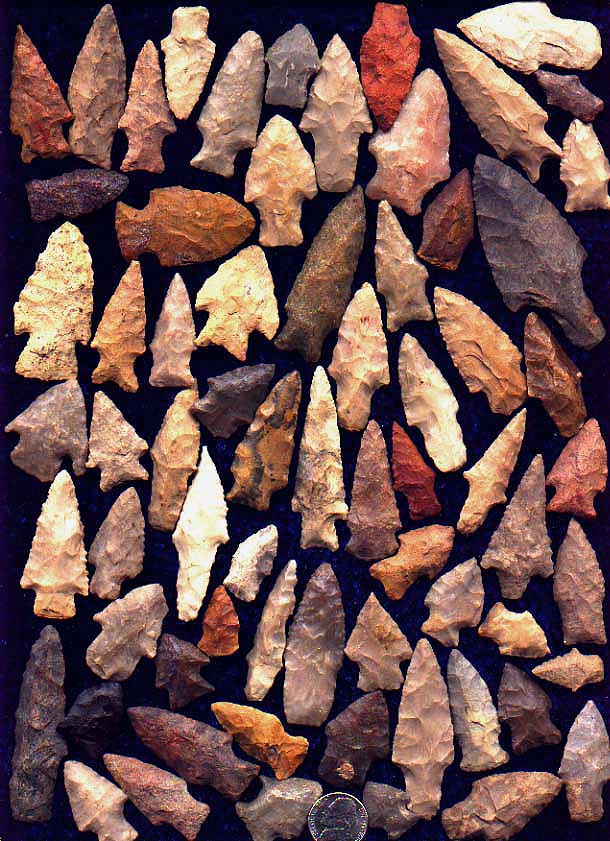 This fourth group is from the

lower Pecos drainage and contains some very interesting types

including two wickedly serrated Piasano points and a 180 degree

propeller twisted Pandale point.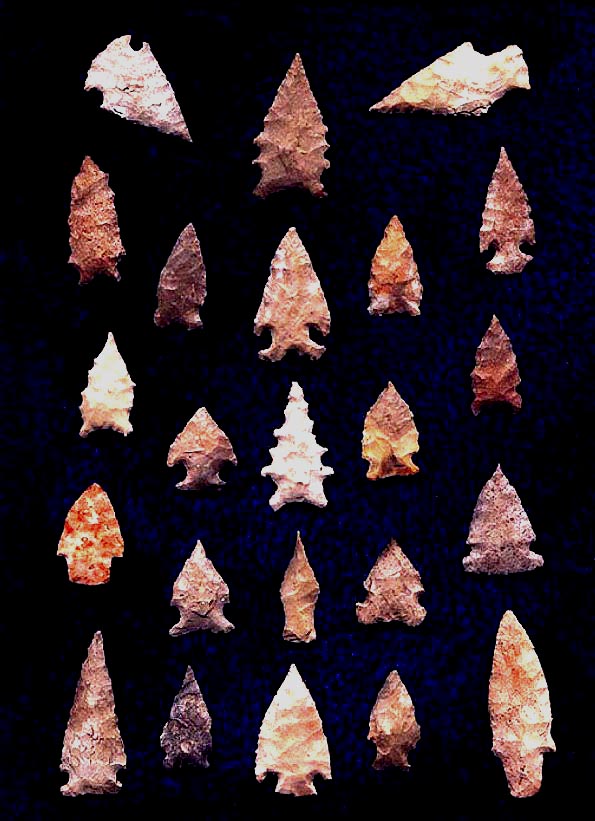 The only whole Calf creek/bell I've found with both ears intact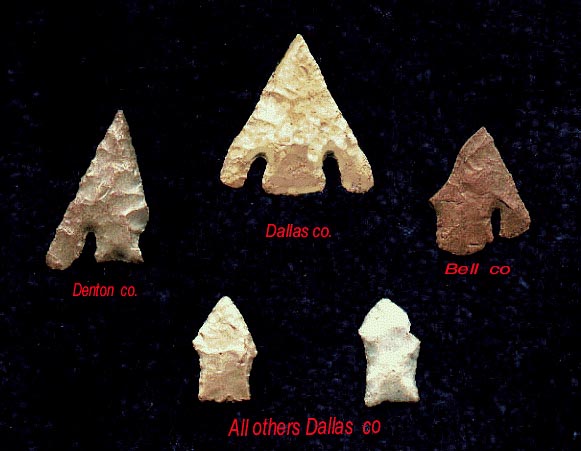 FOUND KNIFE BLADES ETC.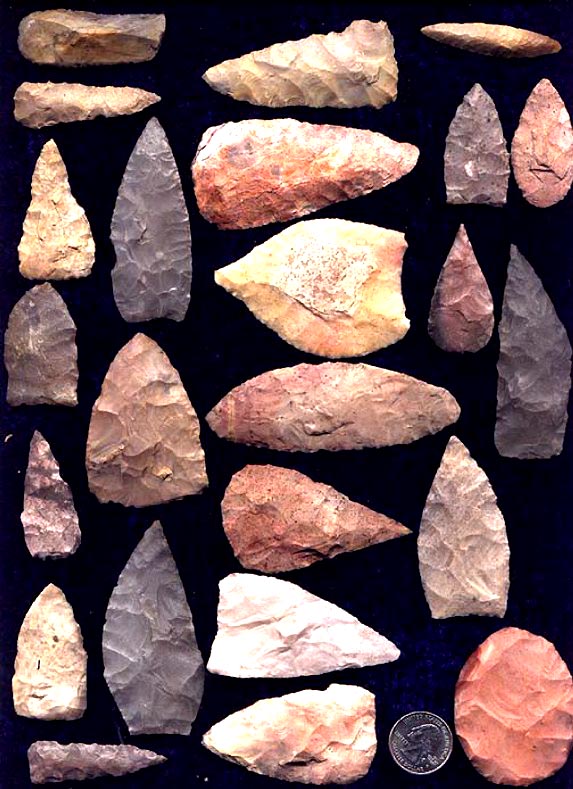 some points "In situ' at the pits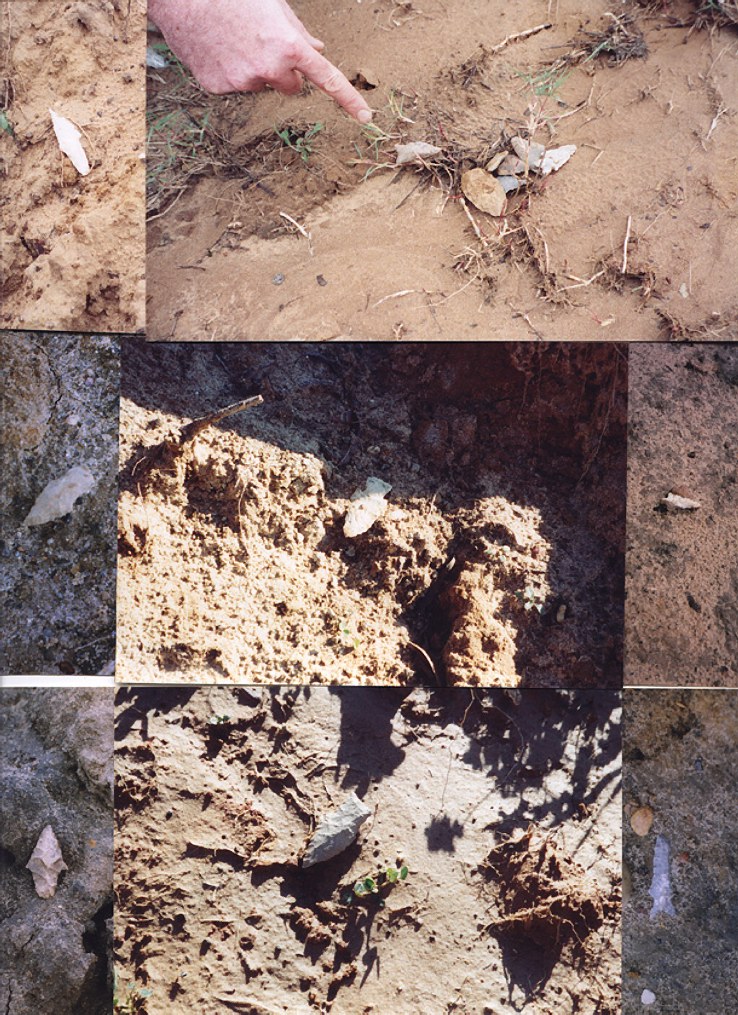 My buddies paleo,, Not much in the way of quantity, but some quality ta die for. The Plainview, top
left is perfect and translucent . The two biggest scottsbluffs are from the same site in
north east Texas
Here is some bought TX ARK MO paleo junk thrown in just fur tha heck of it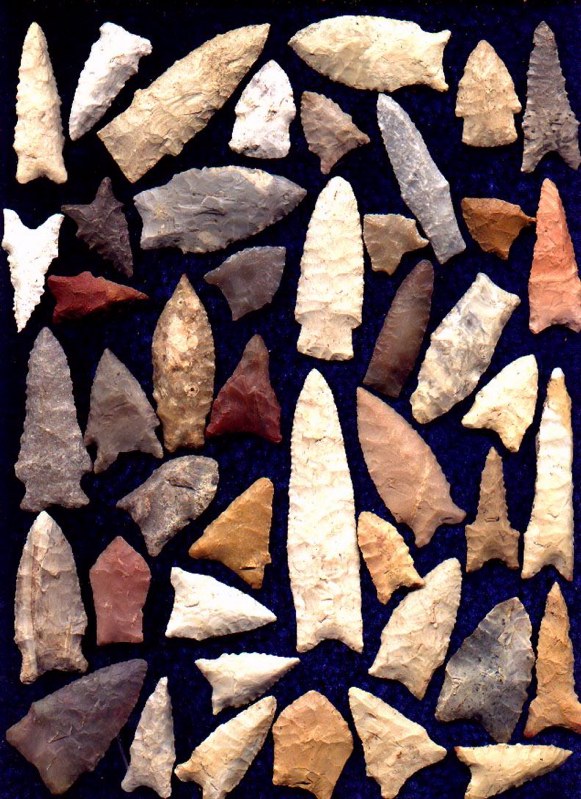 Some ARK/MO Hardins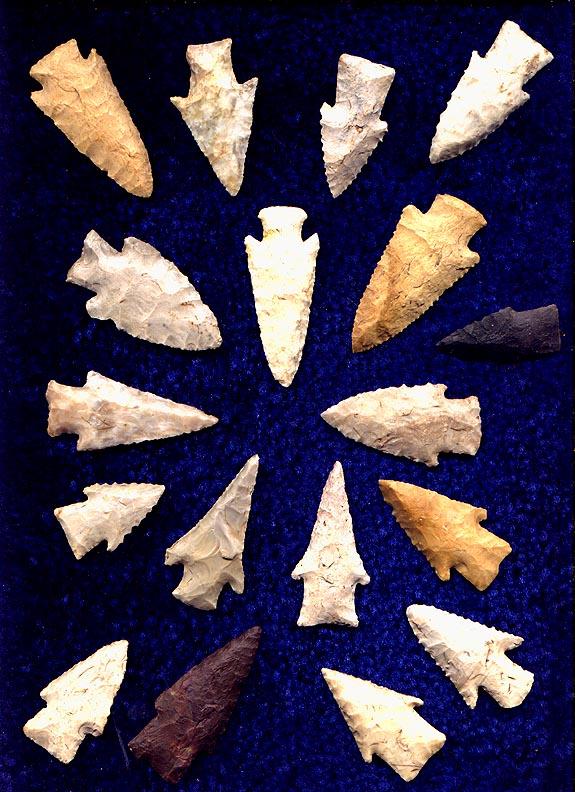 A few of my Mayan pottery heads.
Photo of chief "Swollen Bear" in Gallup
New Mexico coming to claim his prize
I have to mention that the camera does add a few pounds and don't even think
about asking
"Just how many cameras did you have on you?"

NEXT PAGE